Months after ordering layoffs that shrank local newsrooms, the country's largest newspaper chain is hiring journalists to exclusively cover two people: Taylor Swift and Beyoncé Knowles-Carter.
Gannett posted two unusual want ads this week – one for a multi-hyphenate writer, photographer and social media expert with "an undeniable thirst for all things Taylor Swift," and another for a reporter to "tap into stories about the Beyhive," a.k.a Beyoncé's fans.
Both journalists will write remotely for Gannett's flagship national paper, USA Today, as well as the Tennessean in Nashville, where Swift began her rise to superstardom. Their work may appear in around 200 local Gannett papers, and they will earn between $21.63 ($33) and $50.87 an hour.
It's not unheard of for a megastar like Swift or Beyoncé to get her own dedicated reporter, though these posting are notable because Gannett is coming off a string of painful job eliminations, cutting 6 per cent of its roughly 3400-person staff in December 2022 and laying off another 400 in August of last year.
Gannett staff members briefly walked off the job in June to protest leadership and job cuts, which critics say leave local communities without enough journalists to properly report on government activities and other important issues.
An executive for Gannett defended the pop-star jobs, which were announced on Tuesday and Wednesday along with dozens of more traditional listings, including a new climate change reporter at the Savannah Morning News and a mailroom worker in Ohio.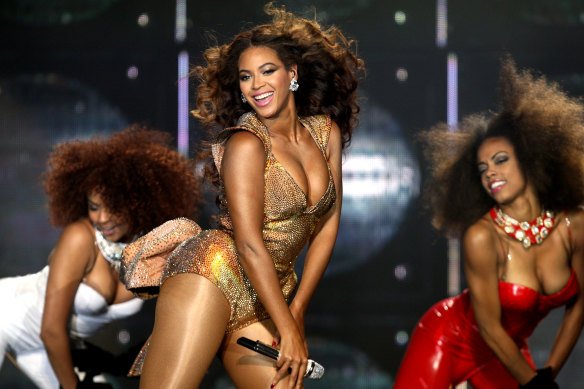 "Taylor Swift is an artist and businesswoman whose work has tremendous economic, cultural and societal significance," Kristin Roberts, Gannett Media chief content officer, said in a statement. "She is shaping a generation and is relevant, influential and innovative – just like us."
Similarly, Roberts called Beyoncé "a force in the world of business, music, fashion and our culture," and said: "Our role is to cover the newsmakers who Run the World, influence our society, impact lives and create positive change."