"He may agree to hand over Navalny for Krasikov, regardless of some concerns that may appear in his circle and among the secret services," Stanovaya wrote.
In December 2021, Krasikov received a life sentence for his "state-ordered" assassination of Zelimkhan Khangoshvili, a Georgian citizen of Chechen descent.
Khangoshvili was gunned down by Krasikov in 2019 before onlookers in a Berlin park. Krasikov later ditched the bike he was riding, as well as the weapon and a wig in the Spree River.
Even before his 2021 verdict, Putin had ordered his top security adviser Nikolai Patrushev to explore the possibility of prisoner swap to free Krasikov, the Wall Street Journal reported.
Navalny is not the only one on the list of potential swaps.
Others include ex-US Marine veteran Paul Whelan, held since 2018, on false spying charges, and Wall Street Journal reporter Evan Gershkovich, held since March, on similarly specious charges.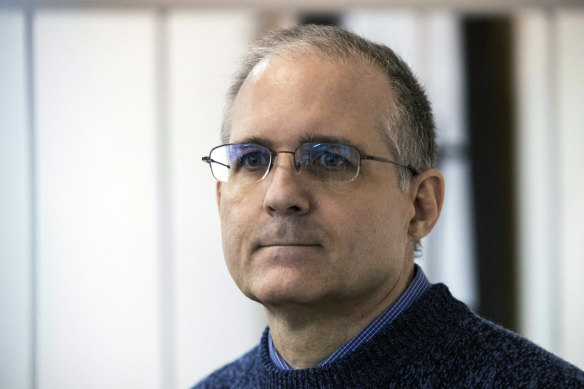 Matthew Sussex, adjunct associate professor at Griffith University's Griffith Asia Institute, said Putin would jump at the offer to swap Navalny for Krasikov.
"It would allow him to paint his chief critic as a stooge of the West," Sussex said.
"I doubt Navalny himself would go for it but not sure how much say he would have in the matter."

WNBA star Brittney Griner was held for nearly a year in Moscow after being wrongfully detained. She was released in December 2022 in a prisoner swap for Russian arms dealer Viktor Bout.
Ties between Russia and the West have rapidly deteriorated since February 2022 when Moscow launched its full-scale invasion of Ukraine.
Western nations have imposed a raft of sanctions on Russia, which has used its influence over energy markets and grain markets to worsen inflation in G7 economies.