Russia's military has started placing car tyres on top of some of their bombers to protect them from Ukrainian missile or drone attacks, some experts believe.
Satellite images produced by Maxar show two Tu-95 long-range bombers at Engels Airbase, approximately 500 km from Ukraine, covered in car tyres.
"It may reduce the thermal signature for exposed strategic aviation assets placed on airfield aprons, but they will still be observable under infrared cameras," Francisco Serra-Martins of drone maker One Way Aerospace told CNN.
The unusual images come as drone strikes conducted by Ukraine have emerged as an ongoing feature of Russia's protracted war against its neighbour.
While outside observers initially anticipated a rapid Russian victory after the February 2022 full-scale invasion, Ukraine has successfully defended itself.
With the embrace of the new weapons technology, Kyiv's forces have steadily launched drone attacks deep into Russian territory.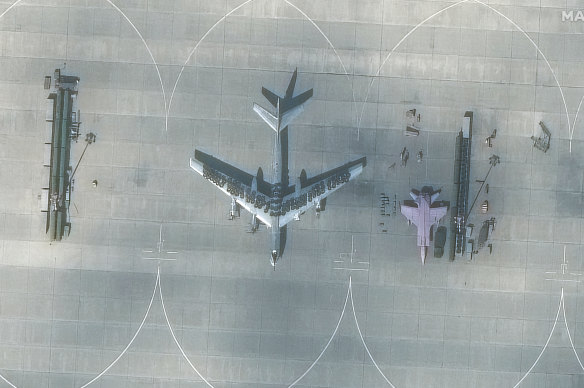 In one image, the propellers have been partially or fully removed, raising the possibility that the Russians are taking some planes that are in disrepair and moving them to be used as decoys.
It's also possible the tyres are being used to confuse the sensors on drones, as a means of averting strikes.