Singapore: China's Defence Minister Li Shangfu has not been seen in public in more than two weeks after pulling out of a meeting with Vietnamese defence officials.
Li is the second senior government minister to have a prolonged unexplained absence after former foreign minister Qin Gang was sacked in July.
The disappearance follows President Xi Jinping's purge of two generals at the top of the Chinese Rocket Force – the secretive People's Liberation Army unit responsible for the country's nuclear arsenal.
Two Vietnamese officials told Reuters on Thursday that Li had pulled out of a meeting in Hanoi last week due to "a health condition". The Ministry of Foreign Affairs claimed Qin had also been suffering from health setbacks before he was wiped from all official communications and websites in July. He has not been heard from since.
Li, 65, appeared in good health when he met with Australian Defence Minister Richard Marles in June in Singapore. The PLA general was seen leading a large pack of Chinese officials, moving briskly between meetings and talking to aides at the Shangri La Hotel.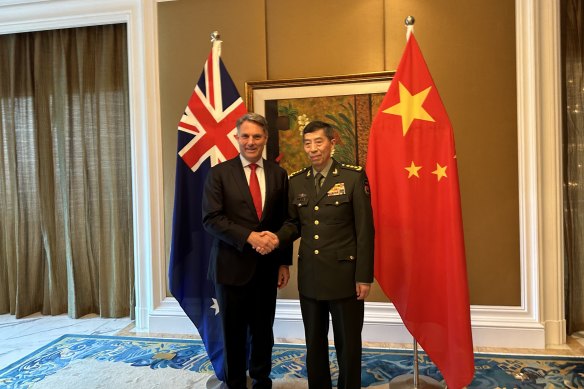 The Financial Times reported on Friday that three US officials, who were not authorised to speak publicly to discuss sensitive intelligence, had concluded Li had been stripped of his responsibilities.
It followed an unusually speculative post on X, formerly known as Twitter, by the US ambassador to Japan, Rahm Emanuel, who claimed last week Xi's cabinet was now resembling an Agatha Christie mystery novel.
"First, Foreign Minister Qin Gang goes missing, then the Rocket Force commanders go missing, and now Defence Minister Li Shangfu hasn't been seen in public for two weeks," he wrote. "#MysteryInBeijingBuilding."