Last election: 50 per cent, 65 seats. Landslide win.
Recent polling: 26-33 per cent.
Big issue: Do voters blame the pandemic, or Labour, for inflation, an economy in recession and growing youth crime?
NATIONAL
Politics: Centre-right.
Leader: Chris Luxon. The other Chris is a former Air New Zealand chief executive who was drafted into parliament at the last election and became leader a year later. A political protégé of Sir John Key, the 53-year-old can appear too corporate or wooden, but has brought discipline and focus to the Nats, which boast a policy platform full of ideas.
Last election: 26 per cent, 33 seats. Decimated and depressed in opposition.
Recent polling: 33-37 per cent.
Big issue: Have voters warmed to Luxon enough to make him prime minister?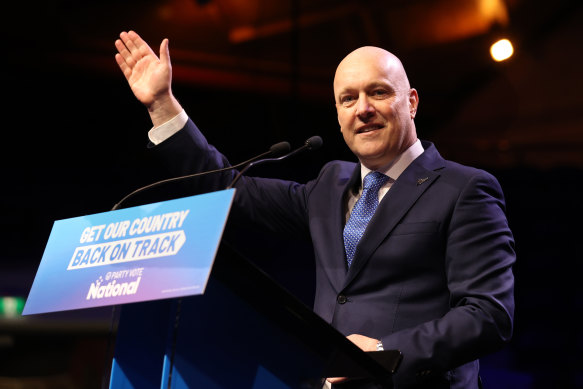 GREENS
Politics: Left.
Co-leaders: James Shaw and Marama Davidson. Shaw is the corporate, urban Green who has been climate change minister for six years. Davidson is a grassroots campaigner with a rabble-rousing record. Together, the pair have walked the awkward line of holding down ministries while also criticising the Labour government from the left.
Last election: 8 per cent, 10 seats. Signed a co-operation deal with Labour for two ministries outside cabinet.
Recent polling: 8-12 per cent.
Big issue: The Greens are campaigning on major tax reform to fund universal dental care and poverty eradication.
ACT
Politics: Libertarian, right-wing.
Leader: David Seymour. No other NZ politician can slip as effortlessly from a serious policy discussion to an attention-grabbing stunt. With National in the wilderness over the past six years, the 40-year-old has grown his party's support with conservative policies like shrinking the public sector, lowering tax and red tape, tougher sentencing and a referendum on the Treaty of Waitangi.
Last election: 8 per cent, 10 seats. Surged in size but remained in opposition.
Recent polling: 10-14 per cent.
Big issue: Well poised to support National in government if the right takes power. Can it hold the vote from National through the campaign?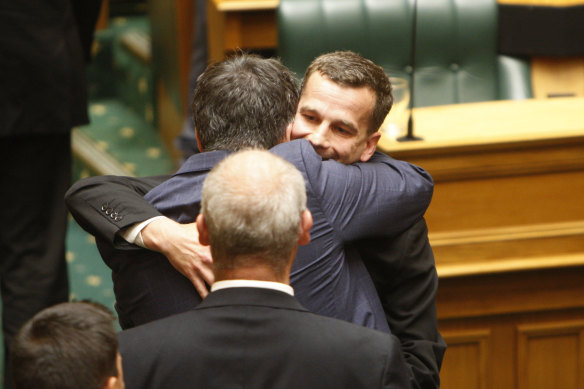 MAORI PARTY (TE PATI MAORI)
Politics: Indigenous rights, left.
Co-leaders: Debbie Ngarewa-Packer and Rawiri Waititi. Disruptive and radical, the Maori Party co-leaders became MPs in 2020 and have left their mark by refusing to adapt to the colonial institution of parliament. The "unapologetically Maori" pair have shifted the party leftwards from a previous incarnation that supported Key's government.
Last election: 1 per cent, two seats. Re-entered parliament through Waititi's surprise win in the Waiariki electorate and sat in opposition.
Recent polling: 3-6 per cent.
Big issue: The party has polled as high as seven per cent but its fate is likely to depend on Maori seats. How strong is their grassroots game?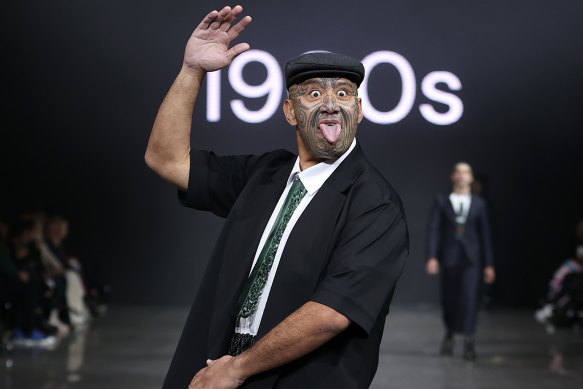 NEW ZEALAND FIRST
Politics: Populist
Leader: Winston Peters. First elected in 1979 and founded NZ First in 1993. A perennial kingmaker, this time around Peters has ruled out Labour in the hope of riding a wave of dissatisfaction back into parliament. The party is promising regional investment and has added slices of anti-vax and anti-trans sentiment to its manifesto.
Last election: 2.5 per cent, 0 seats. Left parliament after a shocking result.
Loading
Recent polling: 3-6 per cent.
Big issue: Will Winston court enough controversy to shake loose enough disaffected voters to make the minimum required to return to parliament?