The best defence always features offensive operations. And while there has been a recent focus on Ukraine's southern ground campaign, another Ukrainian offensive has accelerated.
Last week, Ukraine undertook a co-ordinated series of long-range strikes against targets across Russia and occupied Crimea. These attacks are evidence of evolving and increasingly sophisticated Ukrainian attacks deep into its enemy's heartland.
Extending the range of strike capabilities has been a key evolution for the Ukrainians since the beginning of the Russian invasion. While initially founded on ground-based rocket launchers, since late 2022 the armoury of strike weapons has been enhanced with armed drones, cruise missiles from the UK and France as well as uncrewed maritime strike vessels.
These strikes are a crucial element in degrading Russian military capability, including forcing the redeployment of air defence radars and other systems. At the same time, Ukraine's burgeoning strategic strike campaign has political objectives. The strikes boost Ukrainian morale and shows Ukraine's friends that it is serious about winning the war.
And they are designed to influence public opinion in Russia. As President Volodymyr Zelensky described after a recent drone attack on Moscow, "Gradually, the war is returning to the territory of Russia, to its symbolic centres and military bases, and this is an inevitable, natural and absolutely fair process."
From mid-2022, Ukraine received long-range High Mobility Artillery Rocket System (HIMARS) rocket launchers. These were, and still are, employed to destroy critical Russian communications facilities, Russian Army headquarters, and crucial fuel and ammunition storage facilities.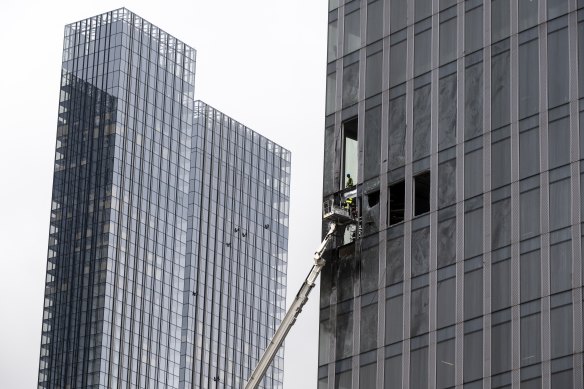 But this new weapon also forced Ukraine to develop its institutional capacity for long-range target identification, planning and battle damage assessment. This has underpinned more recent developments in its long-range strike capacity.
Importantly, when the HIMARS were introduced, they had a psychological effect on the Russians. More of the invading Russian force was under threat of attack from the longer-range rockets. The Russians had to quickly adapt and disperse their already tenuous logistics system. The Ukrainians observed this systemic physical and psychological disruption and wondered, "What if we could strike even further at bigger political and military targets?"